The Directors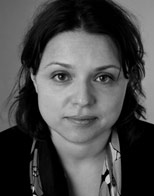 DOCTOR VERONIKA KAPSALI
TECHNICAL DIRECTOR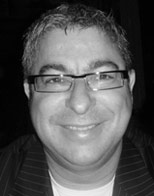 STUART AILION M.SC.
MANAGING DIRECTOR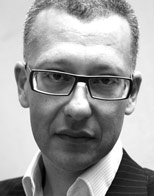 DOCTOR JOSHUA DANZIGER
NON-EXECUTIVE DIRECTOR
DOCTOR VERONIKA KAPSALI
TECHNICAL DIRECTOR
VERONIKA IS LEADING EXPERT IN THE FIELD OF CLOTHING COMFORT AND BIOMIMETIC TEXTILES
Veronika has worked in the fashion sector since 1999 as a studio manager and freelance textile designer.
In 2004 she began to lecturer in textile technology and design development at the London College of Fashion while studying for her doctorate in Biomimetic textiles at the University of Bath´s Mechanical Engineering Department.
Veronika is a leading expert in the field of clothing comfort and biomimetic textiles, with a body of published work on the subject. She is a regular presenter at international conferences.
Veronika has also undertaken a variety of consultancy projects including trend research for the Materials Collection at the London College of Fashion Library, sourcing textiles for the Department of Agriculture in Western Australia. As well as comfort perception and the consumer for Unilever. She has also project managed an e-learning resource specialising in textile technology.
Veronika set up and ran the BA (Honours) Fashion Textiles and MA Fashion courses at Middlesex University and is now a Reader of Biomimetic Materials at Northumbria University.
STUART AILION M.SC.
MANAGING DIRECTOR
Stuart is a Management Consultant and Entrepreneur.
He previously managed large scale fashion buying offices within major PLC retail organisations where he developed extensive expertise in direct sourcing markets with over 20 years product development experience in South East Asia, the Indian Subcontinent, Africa and Europe.
Stuart also has detailed knowledge of UK & European Direct Catalogue and E-commerce based trading channels.
Stuart's independent interim, consultancy, non-executive and personal business career has exposed him to all scales of business from PLC´s and SME´s to VC and Private Investor backed Start-Ups.
He has a Masters Degree in Marketing from the University of Manchester Institute of Science and Technology.
DOCTOR JOSHUA DANZIGER
NON-EXECUTIVE DIRECTOR
Josh has worked in derivatives for 18 years.
Prior to co-founding Valere Capital he was Head of Structured Products for Royal Bank of Canada (RBC).
He joined RBC in 2000 to set up and manage their new structured credit business, and was appointed co-Head of Global Credit Products in 2001,responsible for the business's global trading risk as well as strategy and day-to-day management. He oversaw the build-out of a number of businesses new to RBC, including CSO trading, Principal Finance, CDO arranging, and then, after becoming Head of Structured Products in 2004, the Structured Rates and Inflation Business.
Prior to his time at RBC, Josh spent five years at Canadian Imperial Bank of Commerce where he traded the structured rates book in London; and prior to that he traded swaps at Royal Bank of Scotland.
He read Medical Sciences and Pharmacology at Cambridge University, and holds a PhD in computational pharmacology.